In order to play your instrument, you need the appropriate equipment to do so.
For saxophone players, having a good quality neck strap is essential.
There are tons of different brands, designs, and versions of neck straps on the market, but which one is the best? Here are our TOP 7! Be sure to read to the end to see which 2 should definitely avoid.
How to Choose A Saxophone Neck Strap
When looking for the perfect saxophone neck strap, you should consider a few things. One of the most important things to consider when buying a saxophone neck strap is if you have any health conditions that need to be addressed—things like scoliosis, neck pain, back pain, old injuries that act up, etc.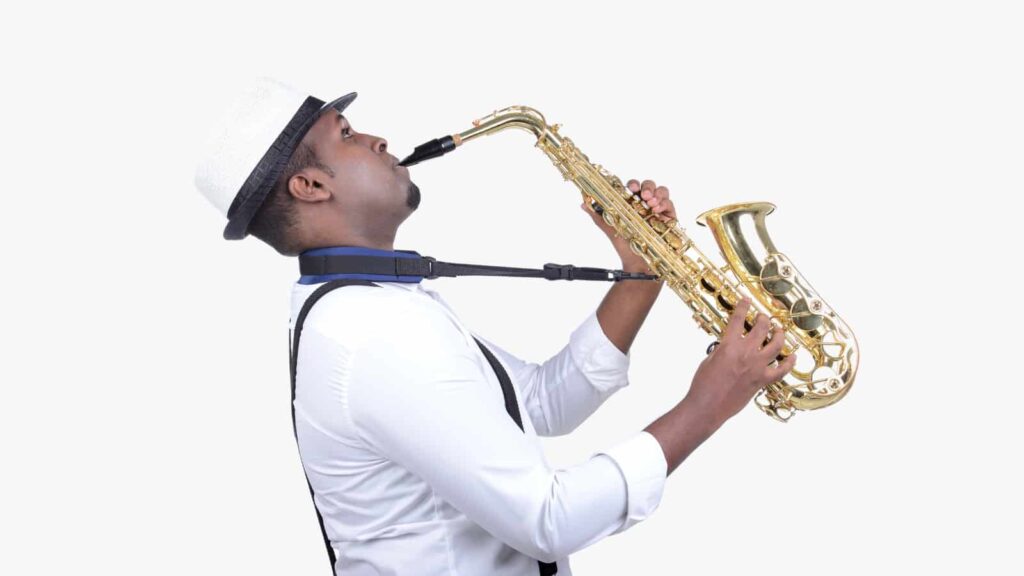 Note: Your neck strap should not make any injuries or health conditions worse. With that in mind, the next thing to consider is how the instrument's weight is distributed.
A neck strap that sits too high up on the neck can cause neck pain and strain, while a single shoulder strap puts pressure on one side of your body.

How does the neck strap feel when you have it on?

The perfect neck strap will align the saxophone mouthpiece to your mouth without you needing to stretch your neck out unnaturally to reach it. Is there too little padding or too much?

Too little padding can be uncomfortable, but too much padding can force your neck forward, which can lead to health issues and needs to be avoided.

Another factor to consider is the price. Not all saxophone neck straps are created the same, and the price varies greatly. If you are a beginner, a mid-range neck strap is a better investment than the cheapest one you can find.

If you have an injury or health condition, spending a bit more money to find the best neck strap is worth it. 
Here are our detailed recommendations for the seven best saxophone neck straps you can buy and two neck straps to avoid.
Remember, your comfort is important, and what you like might not be what others want. This list is in no particular order.
All seven neck straps are well made, have top ratings and reviews, and are used by all levels of musicians. 
1. Neotech Soft Sax Strap Black X-Long, Swivel Hook
The Neotech Soft Sax Strap is made of neoprene. Neoprene (also known as polychloroprene) is a synthetic rubber with natural chemical stability and flexibility regardless of temperature, making it perfect for marching band.
This neck strap disperses the weight of the saxophone evenly across a larger area of the neck and back, which allows for greater shock absorption. This neck strap is good for students and is fully adjustable.
The swivel hook fits most saxophones and is incredibly durable and strong. This neck strap costs $26.99 and can be purchased online from Woodwind & Brasswind at the link below: 
2. JAZZLAB SAXHOLDER-PRO Saxophone Harness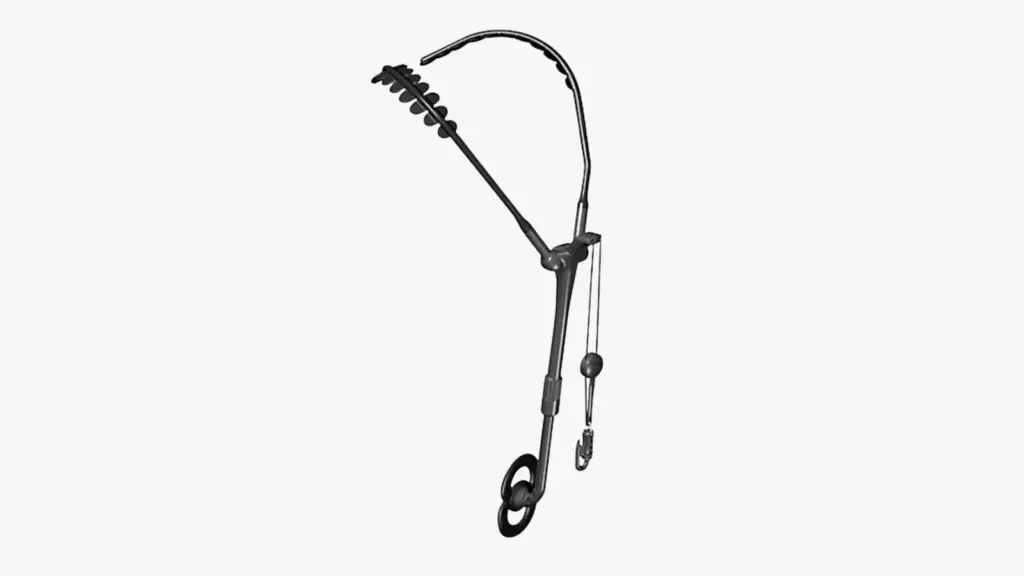 This harness is included on the list even though it isn't a traditional saxophone neck strap because it is the ideal product for musicians who struggle with medical conditions or neck/back pain.
Unlike traditional neck straps that transfer the weight of the instrument to the neck, the JAZZLAB SAXHOLDER-PRO harness uses a three-point support system that transfers the weight of the saxophone onto the two padded shoulder handles and the abdominal rest. 
This harness is made of lightweight aircraft aluminum and military-grade kevlar. This harness is designed for use by musicians with and without breasts which makes it accessible for all saxophone players.
The hook is metal but is coated in plastic, protecting your saxophone's metal. And because there are two hooks, the chances of your sax becoming unhooked accidentally are greatly diminished. The harness folds up conveniently for storage in your case. This harness costs $59.99 and can be purchased online at Woodwind & Brasswind at the link below: 
3. Protec Less Stress Saxophone Neck Strap with Leather Comfort Bar and Metal Snap – 24 inch (LC305M)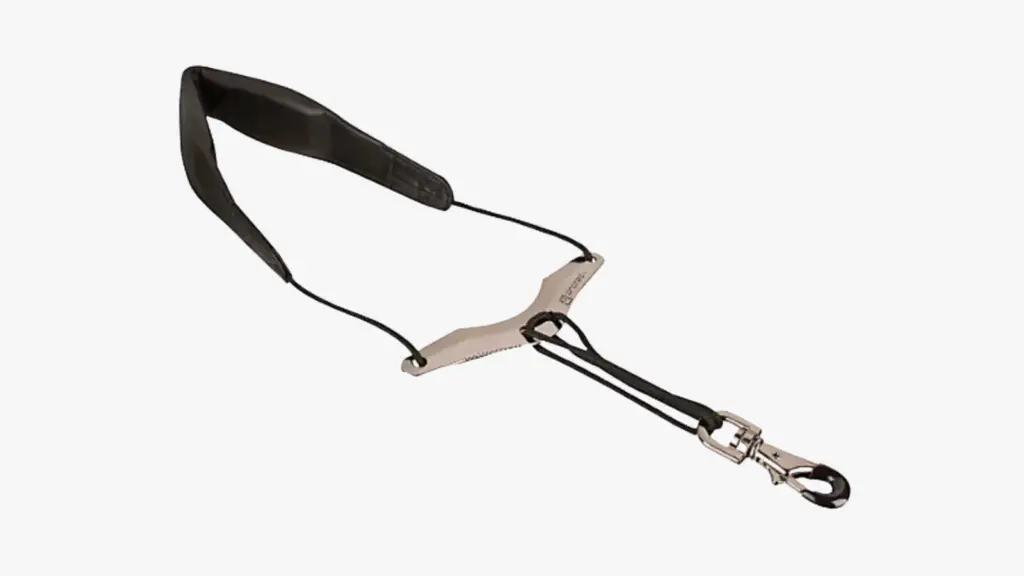 The Protec LC305M neck strap is 24 inches long and made with soft natural leather. Each side of the neck strap has individual padding for ultimate comfort, and the spacer bar is designed to alleviate tension on either side of your neck.
The hook on this neck strap is closed, which provides security while a musician is moving, making it an excellent option for use in marching band. While the hook is metal, which isn't good for your instrument, it is covered with thick plastic tubing, which protects your horn while adding additional strength to the hook overall.
The Protec LC305M is made for tenor and baritone saxophones, but the Protec LC310M neck strap is the same product but made for alto and soprano saxophones. This neck strap is on the more affordable side and costs $38.99 and is available on both Amazon and online from Musicians Friend.  
4. Vandoren V Neck Saxophone Strap (three sizes available)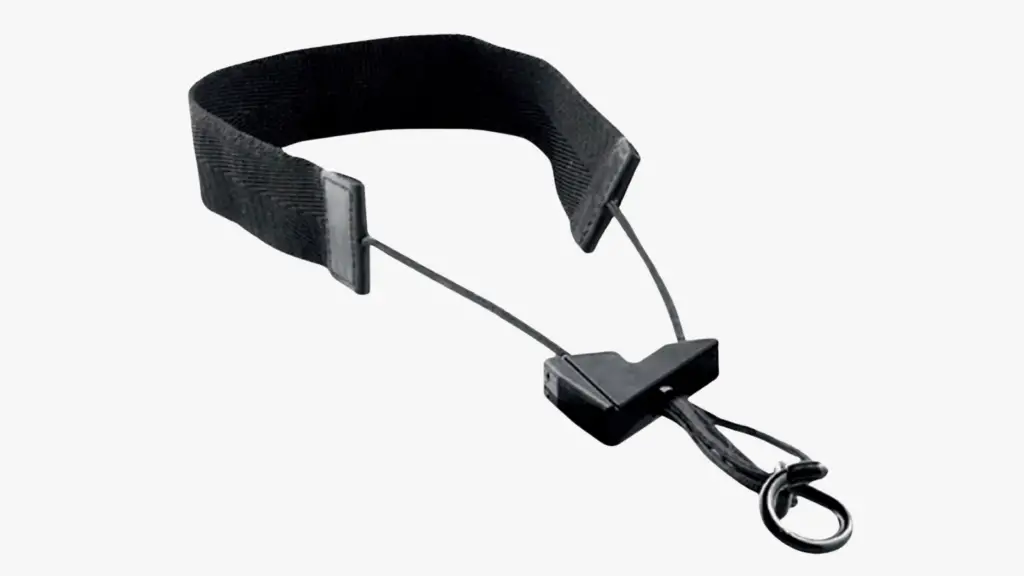 Vandoren is a popular brand that produces reeds and woodwind accessories that musicians, from beginners to professionals, often turn to for their musical needs.
The Vandoren V Neck Saxophone Strap comes in three sizes: Small, Medium/Large, and X Large, which means it is perfect for soprano, alto, tenor, and baritone saxophones. This neck strap has a wide nylon strap designed to provide comfort without constricting airflow.
The neck strap is easy to adjust and is praised for its ability to stay in place, even when moving while playing. The Vandoren V Neck Saxophone Strap costs $33.99, and this price is the same for all sizes available. You can purchase this neck strap online from Woodwind & Brasswind.
5. Balam Premium Leather Saxophone Strap
The Balam Premium Saxophone Strap is a high-end and phenomenally made neck strap. Balam neck straps come in three different models: Standard, Classic, and Premium. The Standard model is great for beginner saxophone players and features synthetic leather for a more reasonable price.
The Classic model features rich, full-grain leather for a higher price than the Standard model. The Premium model has 4mm of foam padding that is located under aluminum bars, is made with premium leather, and the slider has the ability to lock to ensure the neck strap won't lower while playing. If you want to invest in a top-of-the-line neck strap, the Premium strap is the way to go. 
At first glance, the Balam Premium Saxophone Strap looks complex, but it can be adjusted to fit your shoulders by bending the aluminum bars, and it might take some experimenting to find the most comfortable fit for you.
The cord used in this neck strap is paracord, a lightweight nylon rope originally used for suspension lines in parachutes. Now, paracord is considered a multipurpose cord and was used by astronauts to repair the Hubble Space Telescope in 1997. Along with this ultra-strong cord, the clip is coated in plastic but painted to look like metal, further protecting your saxophone.
The Balam Premium Saxophone Strap is the most expensive neck strap on this list, costing $125.00. You can order this neck strap online from Boston Sax Shop at the link below: 
6. Yinama Saxophone Neck Strap Soft Sax Leather Padded for Alto Tenor Baritone Soprano
The Yinama Saxophone Padded Leather Soft Neck Strap is as comfortable as it is simple. This neck strap has an adjustable length range of 17-21 inches which means there is a lot of flexibility in finding the perfect position for your horn to reduce neck strain.
The neck strap features a thick breathable foam with natural leather which makes it comfortable for use in marching band in warm weather. The hook is made of metal, but it is fully covered with a protective rubber coating that won't scratch your saxophone when worn. This neck strap has very high ratings and reviews online and can be purchased for $9.99 from Amazon.
7. Rico Padded Saxophone Strap
Like Vandoren, Rico is a well-known brand that produces reeds, mouthpieces, and woodwind accessories. This neck strap features memory foam padding in order to provide comfort even after hours of wear. Along with being comfortable, this neck strap is covered with a breathable athletic-inspired fabric that can be hand washed when needed.
The Rico Padded Saxophone Strap is available in two different sizes, Soprano/Alto and Tenor/Bari, and with two different kinds of hooks. One hook is an open metal hook coated in rubber or a snap hook with rubber, providing options for musicians who may prefer a certain kind of hook over another. The price of the Soprano/Alto Rico Padded Saxophone Strap is $16.95, and the price of the Tenor/Bari Rico Padded Saxophone Strap is $23.99. You can purchase this neck strap from Woodwind & Brasswind at the link below: 
2 Saxophone Neck Straps to Avoid
What makes a saxophone neck strap bad largely depends on the musician's opinion. It may be uncomfortable, constricts the airways, fails to stay adjusted, places the mouthpiece at an angle that requires a musician to strain their neck, or the hook doesn't stay attached to the saxophone as it should. Everyone has a different opinion on what brand or model of neck strap is "bad," for this article, the two neck straps mentioned below are rated poorly by musicians when reviewed online. 
The first saxophone neck strap to avoid is the Selmer 7946B Ray Hyman Saxophone Neck Strap for Alto or Tenor Saxophone – Black. 
According to reviews from purchasers, this neck strap is one to avoid because it is of poor quality. There have been issues with being unable to adjust the strap up or down, and even when a defective neck strap was returned and exchanged for a replacement, there were reports of the neck strap breaking completely.  Other customers have said that the rivet that hooks the strap onto the saxophone is flimsy/faulty.
Others have said that they purchased this neckstrap decades ago, and it was excellent, but now, the quality has decreased significantly. Along with poor construction, there have been complaints about the material of the neck strap being coarse and irritating to the skin. 
The second saxophone neck strap to avoid is the Reunion Blues Merino Wool Sax Neckstrap. 
This neck strap is one to avoid because it is made of merino wool which is one of the types of wool that is known to stretch easily. Not all wool stretches, but merino wool is naturally stretchy and bounces back to its original size if it is stretched to 20% of its length. It can stretch to 30% of its length without breaking, but it will not bounce back to its original size.
The weight of a solid tenor and a baritone saxophone will stretch this neck strap out of shape. Customers who have purchased this neck strap have complained that it is too long, and they are unable to pull their alto saxophones close to their chest into a proper playing position while sitting. Standing and using this neck strap has been said to be difficult and customers have recommended buying any other kind of saxophone neck strap besides this one for use in marching band. 
We hope this article has been helpful and informative for you in your musical journey. Please let us know if there is anything that we could add or change to make this article a better resource for our readers.
Please e-mail us at: [email protected] to let us know how we are doing!
Disclaimer: This post may contain affiliate links. We only recommend high-quality products that are used and recommended by real musicians. If you use these links to buy something we earn a small commission.