Welcome to Top Music Tips where we are passionate about providing our readers with the best knowledge and expert advice in all things music. As music professionals, we want to make music education accessible and exciting!
Our desire is to answer all your music questions in the most helpful way possible! We do this by hiring the most qualified and diverse team of writers, and editors who are also music teachers & musicians themselves!
All our writers have experience playing and teaching multiple instruments.
Meet our Team of Writers
Lauren Dillon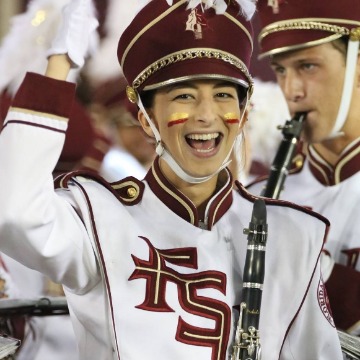 Lauren is a writer with a diverse background. She earned her Bachelor of Arts in Russian & Eastern European Studied from Florida State University (FSU), focusing on history, politics, and culture.
In 2018 Lauren moved across the country to earn her Master of Arts in Museum Studies from the University of San Francisco. Lauren has worked in museums, historical societies, and performing arts archives. She has been dancing classical ballet and playing the clarinet for over 20 years. 
As a freshman, Lauren joined her high school marching band and fell in love with the marching arts. After three years of marching, Lauren became the drum major for her high school marching band her senior year. After being accepted to FSU, Lauren auditioned to become a member of The World Renown Florida State University Marching Chiefs. 
As a Marching Chief, she played in stadiums across the country. Lauren got the opportunity to march in California at the NCAA College Football National Championships, the Rose Bowl, and marched in the Parade of Roses in Pasadena, California. Lauren was part of the band when they went viral for their Beyonce show, and it is still one of her favorite memories as a Chief. 
As a senior, she was a member of the university band's leadership as a row leader. Lauren was responsible for teaching new students how to march in preparation for the marching portion of the audition process. Lauren is an alumna of the Alpha Omega Chapter of Tau Beta Sigma, Honorary Band Sorority.
Connect with Lauren on her LinkedIn profile or e-mail us at [email protected].
Chris Kefer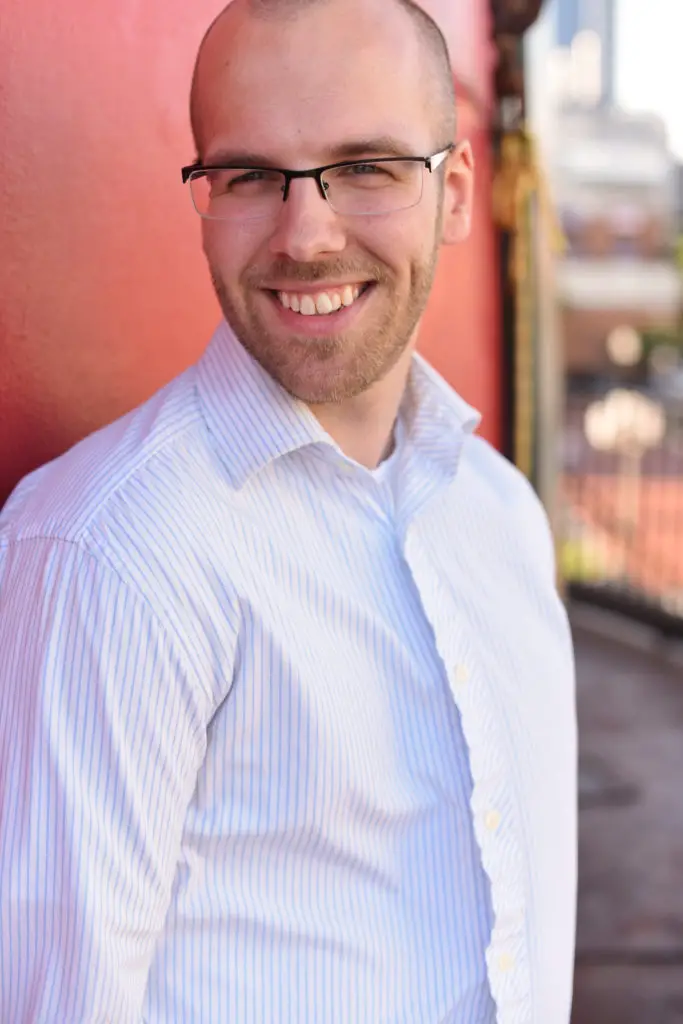 Chris Kefer is a music educator with experience teaching instrumental and general music. Chris has experience teaching both in public schools and privately.
He has an Advanced Professional Certificate to teach Pre K-12 in Maryland. Chris has M.S. and B.M. degrees in Music Education. In the band realm, he specializes in woodwind instruments, but he also plays guitar and other fretted strings.
For his undergraduate degree, Chris studied at West Chester University where he was in the marching band for four years. During his senior year, he was one of the visual coordinators for the band. For his graduate degree, Chris went to Towson University and took lessons in conducting. He has experience as a guest clinician and adjudicator in local school districts.
Jennifer Seegmiller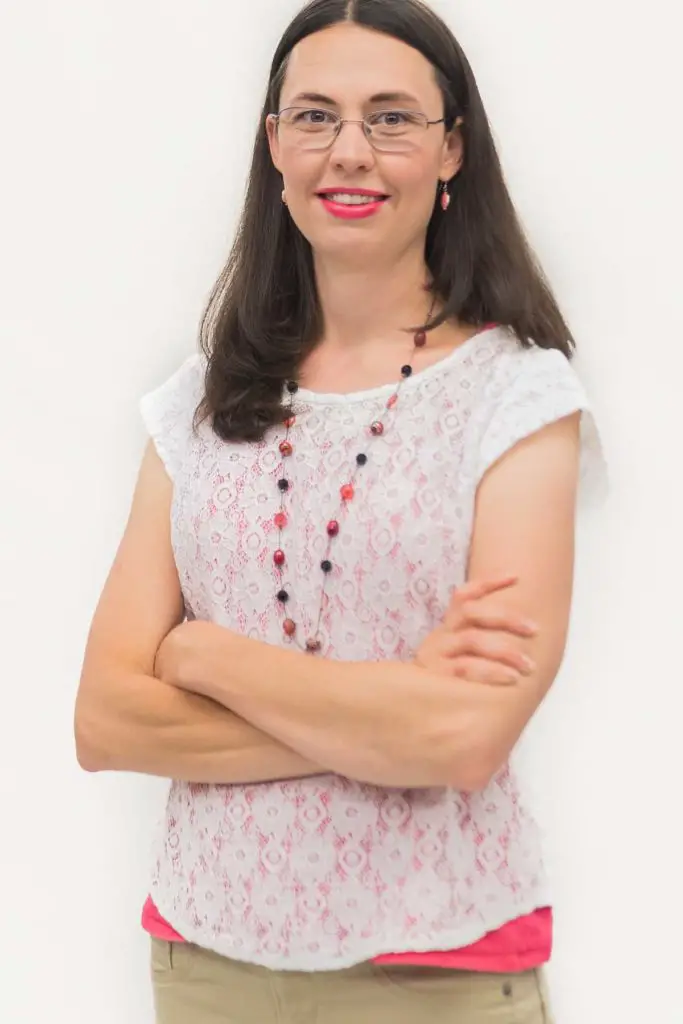 Jennifer is the chief editor and operator of Top Music Tips. She has always had an intense passion for music education. Learning to play flute and piano made a great impact on her while growing up and gave her a sense of belonging and purpose. She has played the flute for 30+ years including being in the Utah State Aggie Marching Band from 2001-2005.
She has a Degree in Liberal Arts and Sciences with a minor in Music from Utah State University. Completed in the fall of 2020.
She has spent countless years in the education field while homeschooling her children, teaching flute lessons, and as an online teacher on the Outschool.com platform.
She loves dogs and volunteering in animal shelters as well as teaching others (specifically children) about dog care and training.
With a desire to share in educating others and an entrepreneurial spirit, she has spent the last 3 years learning about SEO and professional blog writing by taking courses on Income School and following other SEO experts.
This website was born out of her passion to create amazing resources for music teachers as well as students in order to fuel the love of music education for others around the world.
How To Support Top Music Tips
If you've enjoyed using the free resources we have and would like to support us in our passion, then you can do so in a few different ways.
Join our e-mail list to get the latest news on upcoming articles and resources.
We would also be honored if you would share this website with a friend. Putting a link on your website, sharing an article on Facebook or tweet it on Twitter, would all help us tremendously!
Lastly, you can send us a message saying what you like (or don't like) about the site. We'd love to hear from you!