Deciding on a marching band show idea for the season is a crucial step in the planning process. It can be difficult to decide what show idea is right for your band. Every year is very different, and band members change, therefore the needs of the band change.
The following article will offer you our top 21 marching band show ideas! We hope this article helps you brainstorm the perfect idea for your band so you can make the best decision possible for this year! 
It is an exciting time of year when band directors meet with their marching band staff to start planning their marching band field show for the upcoming season. The marching band field show not only offers students in the music program an opportunity to grow as musicians, but it also brings the local community a sense of great pride. 
For marching band members, the field show helps them practice not only musical skills but life lessons such as teamwork, commitment, and consistently striving towards improvement. Marching band members get to experience the long-term effect of working toward a common goal.
The primary goal is not to win or beat the other schools in competition, but much more about challenging yourself to have your absolute best performance. 
Various components make up a marching band field show, primarily in regard to music and visual design. Selecting the right field show is a crucial step in the process.
Our first section of show ideas are left more broad and open, allowing you to explore further musical selections that fit your chosen theme.
The later sections on our list give you more specific recommendations for new music released this year from leading music publishers that are ready to purchase.
Top Tip: The music you select should always have an educational goal in mind. Select music that features student strengths, but develops any areas of weakness to help students grow as musicians. 
Movie Soundtracks
Movie soundtracks are a great place to start when developing a marching band field show theme. With many highly anticipated films releasing, programming music and developing a field show based around a movie theme can immediately get students, parents, and community members excited about the season.
Many popular composers already have arrangements available for you to purchase, or you can contact a music arranger to help you with your music before the season begins. 
Marvel Theme 
With Doctor Strange in the Multiverse of Madness, Thor: Love and Thunder, Spider-Man: Across the Spider-Verse (Part One), and Black Panther: Wakanda Forever all recently released, consider a Marvel Studios theme.
Incorporate music from Doctor Strange, Thor, Spiderman, Black Panther, or expand to other Marvel characters from the Marvel Universe. Marvel movie soundtracks offer familiar material that students and audiences will likely remember, creating an attachment to the musical material from the start of the season. Use contrasting themes to help the show become more engaging.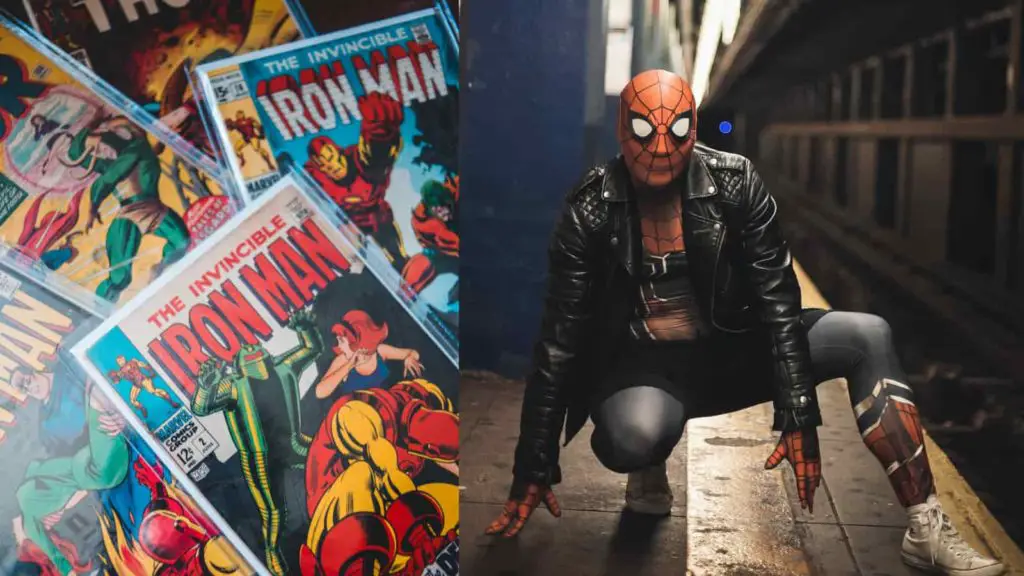 The Avengers Theme
Also, in the Marvel realm, you could bring back Alan Silvestri's score from The Avengers (2012). This film had its tenth anniversary in 2022 and would be a great inspiration for a marching band field show.
Silvestri includes many contrasting themes and incorporates impact moments within the music that would help your marching band field show leave a lasting impression this season. Throughout the past 10 years, many other Avenger films have come out, offering a wide range of ideas to help you brainstorm how the field show should come together.  
DC Comics Theme
Other movies that have recently been released include many DC Comics contenders with already existing musical themes. Some of the most anticipated characters include The Batman, Aquaman, and the Lost Kingdom, as well as The Flash.
Though the new films will introduce new music, you can go back to previously written musical material from earlier versions of the characters for marching band inspiration. Use any or all of the DC Comics superheroes from this category for your field show!
If you select one in particular, you can divide the show into three movements, with the main theme appearing in the opener, a contrasting theme in the middle, and an exciting closer to finish off the field show. 
🎵 Bonus Idea: Use the score below incorporating (Batman Theme, Darth Vader's Theme, the Theme from Jaws, Night on Bald Mountain) a dark and sinister motive to your show.
| | |
| --- | --- |
| look inside | Scare Tactics Arranged by Paul Lavender. Marching Band-Grade 3. Movies. Published by Hal Leonard (HL.3744747). |
Toy Story Theme or Pixar Favorites
The Toy Story legacy continues with Lightyear, which would be a perfect time to bring back Randy Newman's film score to Toy Story (1995). Form the main characters from the movie in your drill designs to get the audience excited about your show!
| | |
| --- | --- |
| look inside | Pixar Favorites Composed by Randy Newman and Michael Giacchino. Arranged by Will Rapp and Michael Brown. Performance/Easy Limited Edition. Disney, Movies. Softcover. Published by Hal Leonard (HL.3745718). |
You also have multiple other Toy Story films to pull musical material from if you decide to pursue a Toy Story theme. To many, the music from the Toy Story films evokes positive nostalgia, which can help cultivate a very effective marching band field show.
Jurassic Park Theme
A new installment of Jurassic Park fresh on everyone's mind with Jurassic World Dominion. Bring back the classic John Williams themes from Jurassic Park (1993) or Michael Giocchino's reimagined themes from Jurassic World (2015).
Both films incorporate music perfectly suited for a marching band field show. As with most marching shows, you can divide into three or four movements with main themes from the movies appearing throughout.
| | |
| --- | --- |
| look inside | Jurassic Park Fantasy By John Williams. By John Williams. Arranged by Barry Reese and Paul Lavender. Esprit Marching Band. Movies. Published by MCA (HL.3744058). |
Tip: Place the themes strategically to keep the audience engaged but also to help with marching band members' endurance. A marching band show that maintains a fast tempo for the entire duration is difficult, so use any themes with slower tempos in between the faster movements.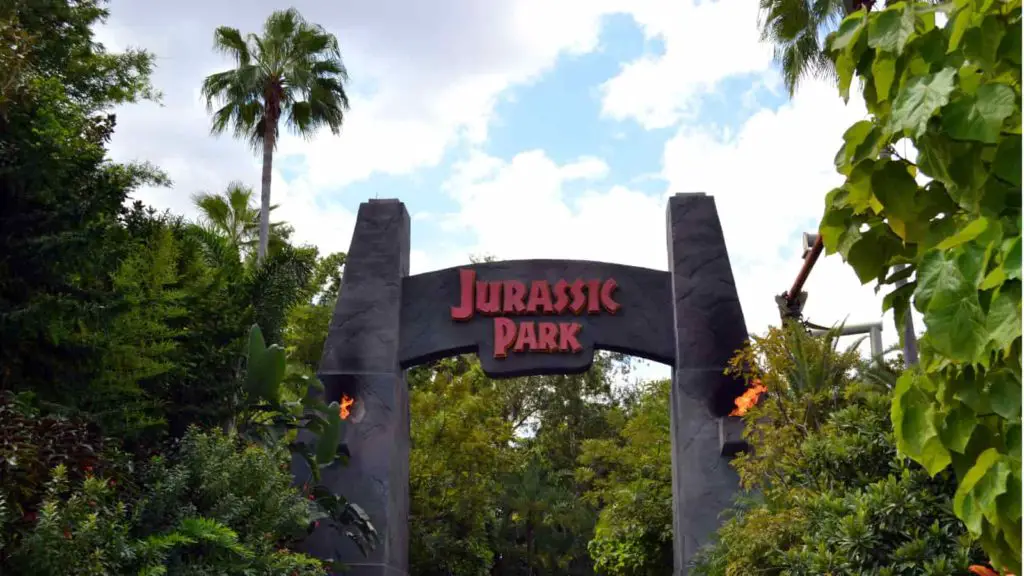 Harry Potter Theme
Harry Potter and Cursed Child: comes out in 2023, making Harry Potter another great theme for this year. As an extension of the Harry Potter series, "The Cursed Child" is a play by Jack Thorne based on an original story set 19 years after the end of the "Harry Potter and the Deathly Hallows". The play features Albus Severus Potter as the main character, but also includes key roles for Harry, Ron, Hermione, and Draco Malfoy.
Fantastic Beasts: The Secrets of Dumbledore was released last year. Once again, you can return to the original John Williams themes from Harry Potter and the Sorcerer's Stone (2001), or program James Newton Howard's musical material from the first installments of Fantastic Beasts. Alfred Music Publishing offers several Harry Potter arrangements for marching band, one of which is a grade 3 arrangement by Victor Lopez and percussion by Anthony M. Falcone. 
Video Game Theme
2023 is a big year for Video Game Movies and TV releases! With the long awaited Super Mario Bros finally hitting the big screen in April as well as other highly anticipated video game adaptations 2023 is a great year to incorporate Video games into your Marching show!
Set to release this year:
The Last of Us – a post-apocalyptic action-adventure game.
Resident Evil – a survival horror game
Splinter Cell – a stealth-action game
Tom Clancy's Ghost Recon – a tactical shooter
Uncharted -an action-adventure game that follows a treasure hunter.
The upcoming TV series and film adaptations are expected to closely follow the events of the original games and will feature talented actors like Pedro Pascal, Bella Ramsey, John Krasinski, and Tom Holland.
These adaptations are sure to provide audiences with exciting and action-packed entertainment. Select one or both classic games for musical inspiration in this year's marching band field show, or branch out to other video games to add more variety.
Also in the video game realm, but not specifically falling into the movie category, is a new, complete World of Warcraft show arranged by Mike Story through Alfred Music Publishing. World of Warcraft is another popular video game with exciting musical themes. The story offers a grade 2 arrangement for marching bands venturing down the video game path.
8. The Little Mermaid
Elvis Theme
This coming June, Elvis (2022) comes to theaters, coinciding with when many marching bands start preparing for band camp. Incorporate the music of Elvis Presley into this year's marching band field show for a classic "oldies but goodies" type of performance.
The audience will surely recognize the familiar songs, and if students in the band have not heard the music of Elvis Presley, programming the music within the field show would introduce them to the widely influential musician. 
Complete Shows 
While movie soundtracks provide an excellent start for brainstorming many field show ideas and may be the perfect fit for your program, many schools benefit from having a fully written show ready to use for the marching band season.
Music publishing companies offer a wide range of selections for marching band field shows. While multiple schools may end up using the same field show music, the option is convenient and the odds of two schools competing at the same time will play the same music is slim; additionally, drill design will never be exactly the same between schools so unique contrast still exists. 
Shows range in difficulty depending on the playing level of the band, and some publishers offer adapted instrumentation to better fit your needs.
Here are new shows written this past year that marching bands can play in 2023, with varying levels of difficulty.
Two of the leading music publishers right now releasing complete marching band shows are Grand Mesa Marching and Box Six, making up the next two categories of the top 21 marching band show ideas for 2023!
Top Tip: Purchasing a complete show can be an affordable way to get a well-crafted theme from a professional composer! 
Grand Mesa Marching
Grand Mesa Marching is a division of Randall Standridge Music, LLC. Randall Standridge is a popular name among the band music world. His music also appears in many other music publications. Several of his complete marching band shows appear on this list, among other composers who also contribute to Grand Mesa Marching. 
Agent 54 
This field show from Grand Mesa Marching falls into the "Developing Band" category making it a great choice for smaller groups or younger music students.
Randall Standridge in particular is an extremely popular name among contemporary band literature, and his compositions appear regularly in concert programs.
Standridge (2021) describes the new "Developing Band" category of compositions as "featuring melodic lines transcribed for all instruments, 2 mallet parts (metallic, wood), careful consideration of ranges and endurance." He partners with Mareen Longo of Innovative Percussion to bring Agent 54, a spy-themed marching band show with elements of jazz-infused throughout.
Not only do you have access to great music, but you can also purchase it at an affordable price. The publisher equates the music difficulty rating to a grade 1.5 making it very attainable for most marching bands. 
 Turbo
Turbo is another new marching band field show in the "Developing Band" series. Inspired by car racing, the music in Turbo infuses high-speed energy and Standridge's classic use of modal mixture to effect the emotion of the music.
While the piece was written keeping in mind technical demands, limited ranges, and simplified rhythmic complexity, the music does not lose quality. Turbo is an excellent show theme if you are looking for simpler music without the music sounding watered down at all, as is the case with some arrangements written by other composers. Once again, the grade difficulty is a 1.5, keeping the music attainable for most groups.  
 Shockwave 
Shockwave by Jason Nitsch and Randall Standridge once again comes from Grand Mesa Marching "Developing Band" series, making the music accessible to smaller or younger marching band groups.
The publisher describes Shockwave as simulating "the countdown to a cataclysmic event, which could be visually interpreted in a number of ways. Section features, sound FX, and bombastic percussion all combine to create a truly explosive experience for your audience!" Shockwave is sure to excite band members and the audience during performances. 
 Thor's Hammer
As mentioned earlier in the list, Thor: Love and Thunder comes to theaters this year, and while this music is not taken from the movie at all, it highlights the epic, bombastic qualities of Thor, the Norse God of Thunder, going into battle.
While Thor's Hammer does fall into the "Developing Band" series, it is listed at a grade 2 difficulty rating as opposed to a 1.5. Earlier Standridge collaborations on the list are written in three marching band parts, where Thor's Hammer includes a fourth. This additional movement to the field show increases the potential complexity of the music and drill design. 
 Venom 
Grand Mesa Marching and composer Jason Nitsch bring us Venom, a marching band field show full of exotic scales, driving percussion, and heavy impacts.
The music includes more exposed instrumentation at times requiring more maturity from musicians. Nitsch writes more advanced, technical parts in Venom than in the "Developing Band" series, especially in percussion parts. In order to fully capture the full potential of this show theme, a strong mallet percussion in the pit is recommended.
Venom also channels the earlier Marvel topic from this list, since Venom is also the villain in Spiderman. Though Nitsch does not specifically use themes from Spiderman, the music does allude to "snakes, spiders, and all manner of dangerous creatures." This marching band show theme is sure to bring new, unique elements to the marching band season. 
 Angels and Demons
Randall Standridge makes another appearance on the list with Angels and Demons, a show "depicting the eternal battle between Good and Evil" (Standridge, 2022). Like Nitsch's Venom, Angels and Demons is a grade 2.5 difficulty rating, adding more complexity to the music.
The field show includes four parts; "The Battle Eternal", "The Dark Brigade", "Voices of Light", and finally "Dark vs. Light". Part three, "Voices of Light", is an arrangement of "Salvation is Created", originally a choral composition composed by Pavel Tchesnokov in 1912. Standridge's music has many layers and provides opportunities to showcase student musicality. 
 Out to Sea
Out to Sea by Jason Nitsch is another grade 3 marching band field show published by Grand Mesa Marching. Nitsch also appears earlier on this list, but this time, the music is at a more advanced level. He uses sea shanties such as "The Wellerman" to represent ships sailing on the sea.
Opening the entire show with a 9 measure flute solo, having a strong, confident student flutist is necessary. If you would like to feature a talented student in your band in this way, Out to Sea would be a great choice!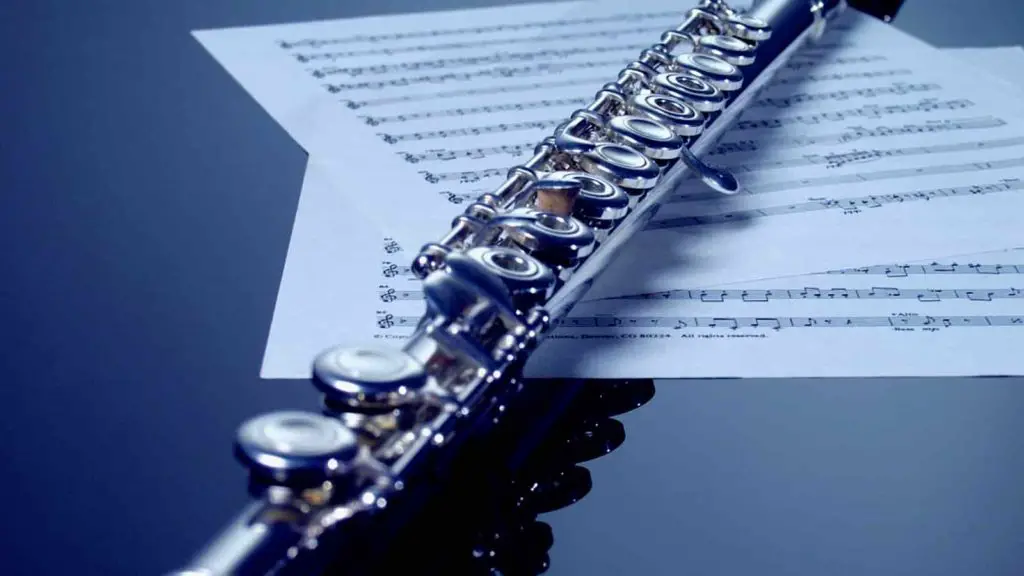 Blueprint 
Blueprint by Jason Nitsch is another grade 3 marching band field show written in three parts. This time, Nitsch uses "industrial sounds and urban grooves" to create a contemporary spin on marching band literature.
Starting the first movement in the key of G minor and a blazing tempo of 152 beats per minute, the piece drives forward incorporating a variety of contrasting musical themes. Each section of the band has a featured moment throughout the show, which can highlight talent within the band program but will require each section to demonstrate part independence more so than in the earlier selections on this list.  
 Jack
Jack by Pixel is a grade 3 marching band field show made up of three parts. The three parts outline the story of Jack and the Beanstalk with musical themes representing Jack, the protagonist who goes up the beanstalk, and the antagonist giant who lives at the top.
Pixel uses special audio effects to enhance the music, similar to other compositions published by Grand Mesa Marching. Randall Standridge, who appears on this list also regularly incorporates special effects into the music, making the performance more exciting for the audience.
As Jack is written at a higher grade level than earlier pieces on this list, the field show would be a great choice for more experienced marching bands, while still limiting some instrument ranges and reserving advanced techniques for higher grade level pieces. 
 Journey Through Darkness
Journey Through Darkness is the final Grand Mesa Marching piece on our list, and the first piece by JaRod Hall. Hall writes a powerful marching band field show full of emotion and tension representing "internal and external journey through conflict and strife."
Four movements make up the show, each movement incorporating a different mood and creating different energy. At times, the harmonies are very dissonant and clash intentionally, creating suspense. Other times, the music is triumphant, providing resolution.
The mallet percussion parts in the pit offer an interesting fabric to the woodwinds, brass, and drumline; some parts, in particular, are very technical and will require a strong mallet section in order to execute properly.
Solos and instrument features at times require strong players in all sections. Overall, JaRod Hall offers an excellent addition to the Grand Mesa Marching portfolio, making it a great choice for your 2022 marching band field show. 
Box Six 
Box Six is a music publishing company originating in 2008 run by John Mapes and Ian Grom. All music through Box Six is written exclusively by John Mapes and Ian Grom, a dynamic partnership with over 35 years of combined experience.
Box Six typically releases around ten complete marching band shows per year. Some of the shows include adapted versions in various difficulties, and if you use SmartMusic, you can request XML files for wind parts. Additionally, they include count sheets for each movement, helping align music with the drill design.
The remaining three marching band show ideas on our list are from Box Six. If you have a slightly higher budget and a more advanced group, a marching band field show from Box Six may be a perfect fit. 
 When the Forest Calls
When the Forest Calls is a grade 3 marching band show with intermediate percussion parts costing $1,600. The show has three movements and lasts 7:45. The show theme is centered around a mysterious and ethereal forest and a color guard member who ventures into the forest.
With the purchase of your show, you also get WAV audio files of celeste, children's choir swells, harp glissandi, as well as sounds of nature, insects, and animals. The entire theme comes together in a creative way, highlighting the abilities of the talented composers behind Box Six. 
 Linked
Linked is a grade 4-5 marching band show with intermediate percussion parts costing $1,800. The show has three movements and lasts 8:00. The show theme inspiration stems from something breaking apart, then coming back together again. The concept appears in the music and can also appear in the drill design for full effect.
The three movements that make up Linked use "Song of Aeolus" by Karl Jenkins, "Piano Concerto No. 2" by Rachmaninoff and "Symphonie Fantastique" by Berlioz. If students are not familiar with these pieces, selecting this field show will expose them to a wide range of music from the Romantic Period.   
 Heart of the Home
Heart of the Home is a grade 4 marching band show with either intermediate/advanced percussion parts or beginning/intermediate parts. The idea behind the show theme is a family dining room table where the family gathers to share meals together.
The show begins with a more sentimental "Home theme" which transforms throughout the show in different ways, eventually returning at the end of the show in a more grand, heroic setting. Solos appear in the music for trumpet, flute, and baritone.
Mapes and Grom also feature a sax ensemble and small brass ensemble during the second movement. Overall, Heart of the Home is a great show theme to conclude our list, and if you have an advanced band with students who deserve a feature on the previously mentioned instruments, this may be the perfect show for 2022! 
Conclusion
We hope this list helped you decide on a marching band show idea! Whether you go with a movie theme, select individual pieces, have someone arrange music for you, or purchase a complete show, we wish you the best of luck with your 2022 season. Thank you for visiting Top Music Tips!
Disclaimer: This post may contain affiliate links. We only recommend high-quality products that are used and recommended by real musicians. If you use these links to buy something we earn a small commission.