Are you a dedicated hard-working band member? Do you feel like you have more to give? If so then working towards being your band's next Drum Major might be right for you.
Becoming a Drum Major can be super exciting and daunting all at once. It's a big job for anyone, but one that comes with a lot of rewards. If you are ready to move forward in your band career and are wondering how to get there, we've got you covered!
A Drum Major is likely to be chosen from an experienced upperclassman member of the band. They will go through an audition process which will vary depending on the school or organization, generally including some or part of the following areas: Interview, Conducting Assessment, Fieldwork, Leadership Assessment, Essay, Vote.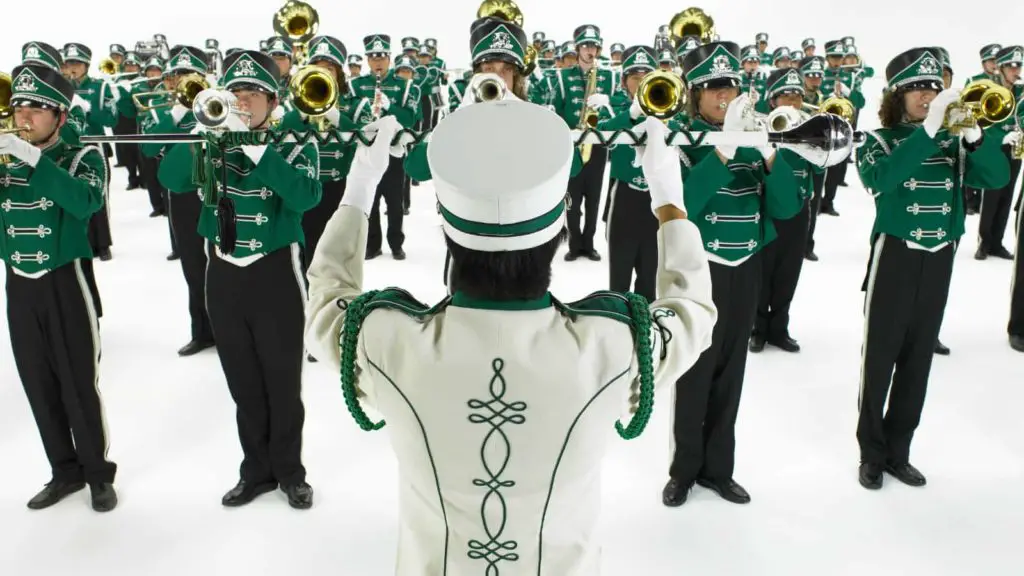 If you are working towards becoming a Drum Major it is a good idea for you to start preparing early. Even in your first years in Marching Band, you should strive to be exact in your execution of Marching and Musical talent. Taking private lessons and spending a lot of time practicing in one or more instruments can give you an edge.
Many Band Directors say they are also on the lookout early on for students/members of the band who are always going above and beyond to help the band out. They get to rehearsal early, help set up chairs, help clean up when rehearsal is over, offer help to other students when needed, etc.
Top Tip: It's important to note that you start your Audition for Drum Major the minute you first meet your band director on your very first day of rehearsal. Your band director will be getting to know you and forming an opinion of you from day 1, so if you eventually want to become Drum Major, always take band seriously and show that you have what it takes early on.
Working on your leadership skills will also be important. Here are the different areas of the audition process and what you might expect from them.
Drum Major Interview:
An interview will be conducted by your band director, and could also include an assistant band director, previous Drum Major(s), Band Boosters, and or a selection committee. They will interview each candidate and ask you questions such as:
What are your short-term / long-term goals for the band?

What do you believe are the qualities and responsibilities of being a drum major?

Why do you feel you deserve to be drum major?

What are your strengths/weaknesses?

If chosen as drum major, how will you take criticism from the staff and from the students? 

Do you have a good working relationship with other bandleaders?
During the interview, they will be trying to get a feel for your motivation for wanting to become Drum Major as well as your confidence and strengths.
They may also give you different scenarios such as "If you were approached by a middle school student that was scared to march, what would you tell them to ease their thoughts about joining the marching band?" and ask you to tell them how you would respond.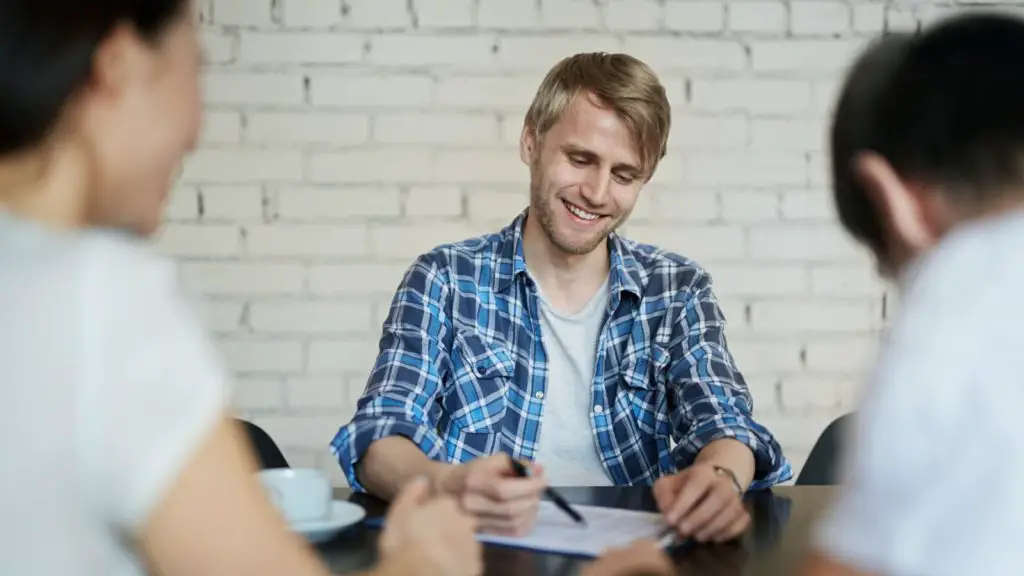 Drum Major Conducting Assessment:
A huge part of being a Drum Major is being able to conduct the band in a multitude of scenarios in a multitude of different styles. It's important that you have strong conducting skills. Your Band Director may test this in many different ways. Here are some things that they may ask you to do.
Prepare a piece of your choosing to conduct.

Conduct the band sight-reading a new piece of music.

Prepare a piece that your band instructor has chosen for you to conduct.

Conduct the Marching Band on the field in a mock performance.

Conduct pep band tunes.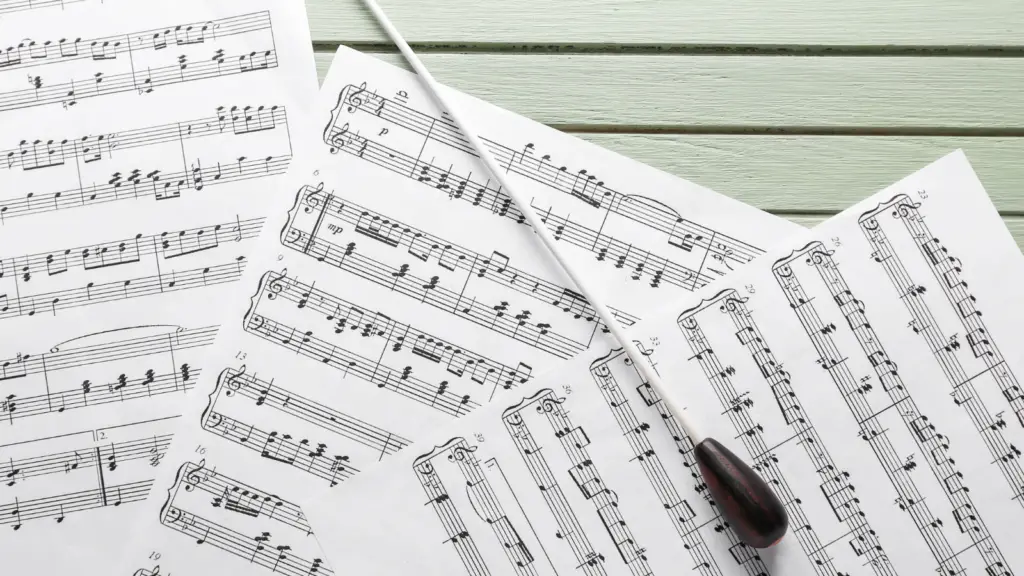 Showing confidence and precision in your conducting abilities is important for this part of the audition. You Band director wants to be sure that your movements will be clear and easy for the band members to follow.
Some band directors have said that this section of tryouts may not be weighted as heavily as others. Often they feel like having a hard-working dedicated leader is more important as conducting is a skill that can be easily learned.
Having both strong leadership and a service-oriented attitude as well as strong conducting skills is ideal though.
Drum Major Field Work
The Drum Major selection committee will want to see how you do on a field. At this point, since you have been a part of the band for a year or two your Band Director will most likely already know a great deal about your abilities, but for the rare few that have been selected as a freshman, this area is where they can really shine.
You might be surprised to know that yes it is possible for a freshman to be chosen as the Drum Major. It doesn't happen often, but students who are exceptionally talented and truly make the best candidate do have a chance to make Drum Major their first year.
You may be asked to lead the band in some marching drills, you may be asked to run through an entire mock field performance. Whatever it is you will want to give your best showmanship as well as have perfected your Marching abilities, baton twirling, and band conducting skills.
You might be surprised to know that yes it is possible for a freshman to be chosen as the Drum Major. It doesn't happen often, but students who are exceptionally talented and truly make the best candidate do have a chance to make Drum Major their first year.
First-year Drum Majors are not chosen very often because not only is being a Drum Major difficult, being Freshman Drum Major can have even more challenges than an upperclassman would have.
It can be more difficult for you to gain the respect of your fellow band members. There may be some hard feelings from other older band members that tried out for Drum Major and got passed up.
If there really aren't any other students wanting the job them sometimes a Freshman candidate really is the best choice. By the time they are a senior, their skills will be so refined that they may make the best Drum Major your band has ever seen.
Drum Major Leadership
Being a leader is one of the most important aspects of being a Drum Major. A Drum Major can't accomplish anything if their band doesn't believe in them and follow them.
The best Drum Majors will have strong leadership skills. They will be able to communicate in a clear and authentic way that will inspire the band members to improve. They will be creative and flexible, open-minded, self-aware, patient, and visionary.
These are some of the things the selection committee will be looking for in a strong leader. Some ways they may ask you to demonstrate it could be:
Working with a small group of students to teach them a new skill, routine, or command.

Interviewing or asking other students what they think of you and how you lead.

Teaching the entire band a new drill.
Drum Major Essay
Most Marching Band programs will require you to write an essay in order to be considered for a Drum Major position. In this essay, you need to not only make it clear why you want to be Drum Major but also convince the selection committee why you are the best candidate and what makes you stand out.
Here are some things you may want to include in your essay.
Why do you want to be Drum Major, what is your motivation (there can be more than 1 reason)

What are your strengths with examples of how you have used them.

What are your weaknesses and how will you overcome them.

How you will inspire and lead the band.

How you will overcome adversity or criticism.

Why you should be chosen over others.
Top Tip: Make sure to pay attention to the requirements of your specific essay and follow them to a T! Your Conductor is going to be looking for someone who is meticulous in following all directions.
Also, be sure to never copy any of the 'Free' Drum major essays and papers available on the internet. That is a sure-fire way to not be chosen. Any copying or plagiarizing will not be a quality that a future Drum Major possesses.
The Vote
If there is more than one person making the decision on who the next Drum Major will be (which is often the case) this will usually be a selection committee formed by the director, assistant director(s), previous drum major(s), band leaders, possibly band boosters and other people who have influence in the band.
They will get together and discuss or vote based on all the other parts of the assessment who they think should be the next Drum Major.
Sometimes the members of the band also get a vote. Their vote usually doesn't hold as much weight as the ultimately the director gets to decide the final pick, but if it's close between a couple of candidates having the favor of the band members could be enough to influence the decision to go your way.
Benefits of Being A Drum Major
There are a lot of good reasons to work toward becoming a Drum Major. Drum Majors develop and practice leadership and communication skills that are important for future jobs, it can give you a great sense of accomplishment to lead your Band to improve and possibly win competitions.
Being a Drum Major looks good to Colleges!
Being a drum major looks great on a college application. It shows strong leadership skills, good communication, hard work, and dedication. Being a Drum Major may get you a scholarship. It also shows that you are interested in extracurriculars and willing to put forth hard work and effort in all you do.
Top Tip: Ever Wondered why female Drum Majors are so rare? Read this article to find out.
Female Drum Majors That Inspire (Marching Band)
Being a Drum Major Opens Doors
Whenever you work hard to refine a skill and execute it well it creates opportunities for growth. Being a Drum Major will get you noticed. You will be at the forefront of your band in everything they do. when your band does well you will be seen as a great leader.
Conclusion
Even if you try out for Drum Major and don't get chosen you can still learn a lot from the experience. Putting yourself out there can be scary, but can help you grow in ways you wouldn't otherwise. In life, you will have many interviews and assessments and this can give you practice and help you be prepared for life in general.
Disclaimer: This post may contain affiliate links. We only recommend high-quality products that are used and recommended by real musicians. If you use these links to buy something we earn a small commission.